Wood burning cooker with back boiler Horvat Polar HTTE, 28 kW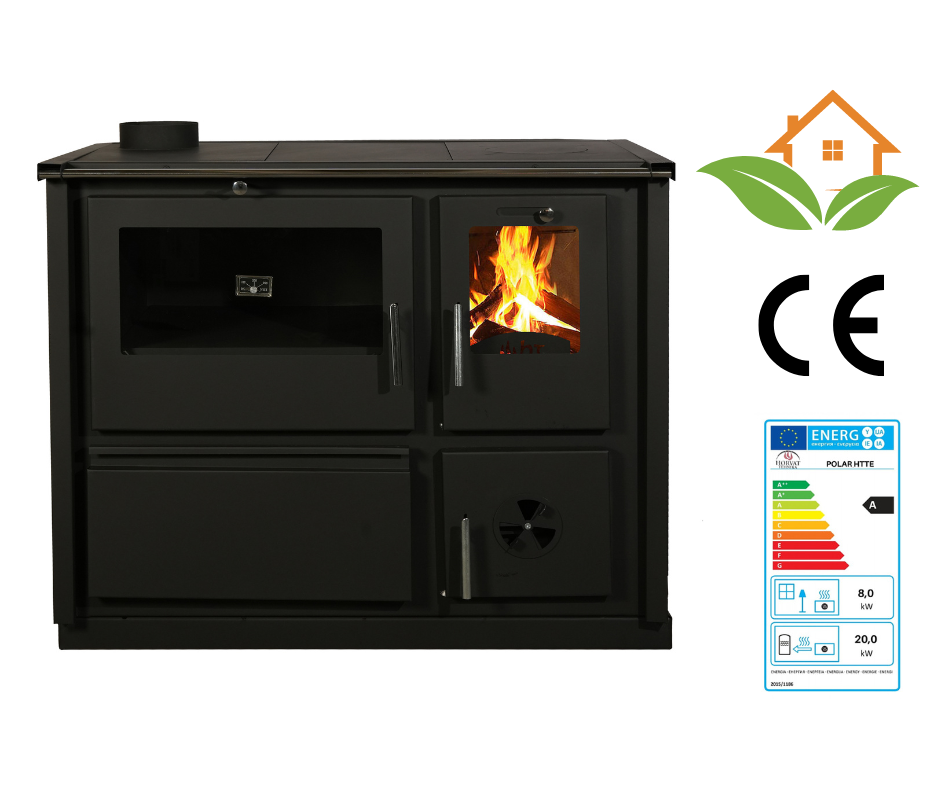 ---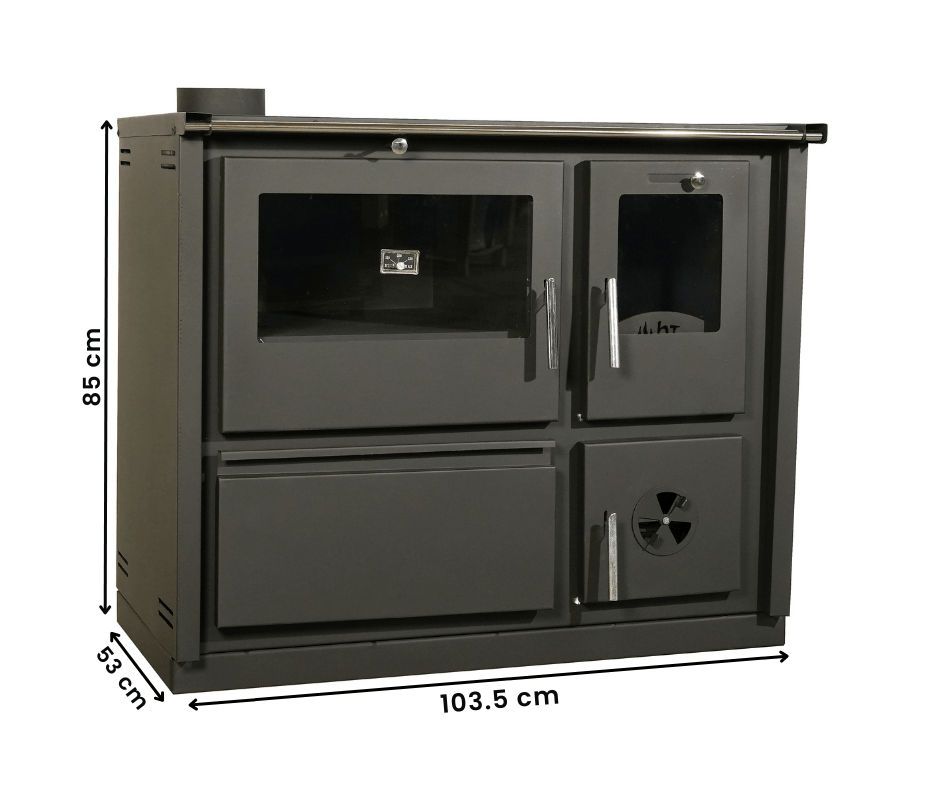 ---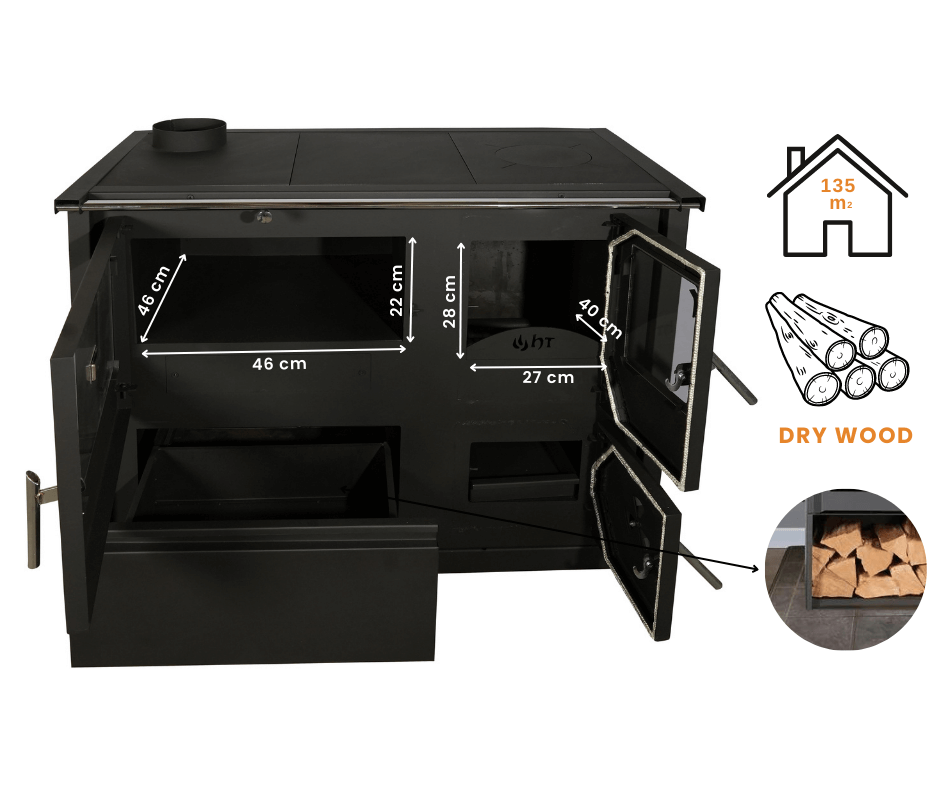 ---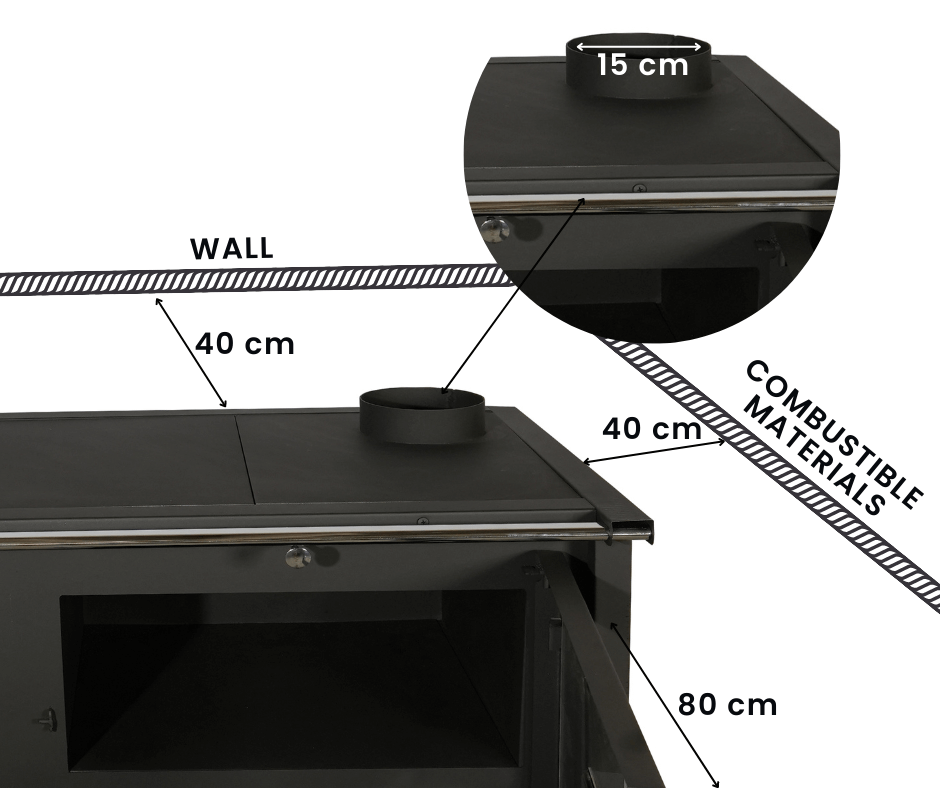 ---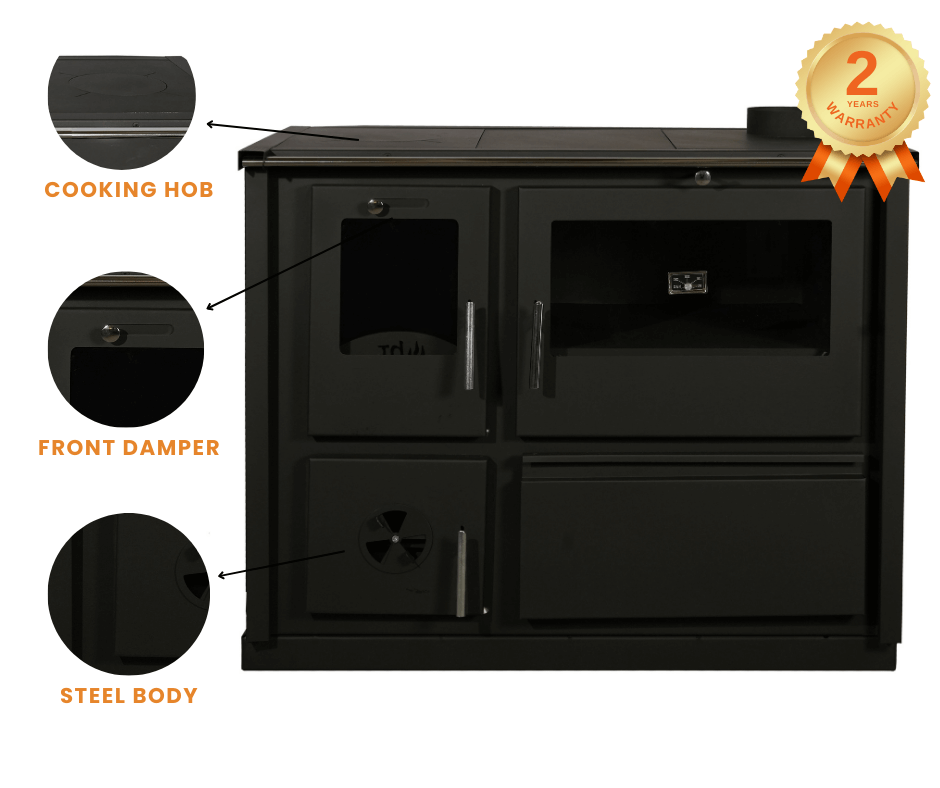 PRODUCT DETAILS
Built-in hot water boiler for a central heating system.
Body made of sheet steel;
The combustion chamber is equipped with heat resistant ceramic glass;
Cast iron grate;
Front damper for controlling the air supply;
Secondary air flap that increases the combustion temperature, efficiency and prevents fumigation of the glass;
Hardened glass pane of the oven;
Equipped with a thermometer;
Metal door handles;
Built-in compartment to store and dry moist wood.
Achieving the desired heat output depends on:
the selected fuel with the necessary caloricity and humidity;
its subsequent kindling and refueling;
the regulation of the primary and the secondary air;
the regulation of the draught;
the organizing of effective air heat exchange, etc.
---
Characteristics
Weight (kg)
150.0000
Dimension Depth (mm)
530
Dimension Width (mm)
1035
Dimension Height (mm)
850
Nominal thermal power (kW)
28
Approximate heating surface (m²)
135
Energy efficiency class
A
Flue (mm)
150
Heat output (kW)
28
Efficiency (%)
78
Water heating output (kW)
20
Space heating output (kW)
8
Heating type
Hydro - Radiator
Other Features
Hot plate, Oven
Oven dimensions (Height, Width, Depth), mm
460x220x460mm
Lining
None
Exhaust gas temperature (operation mode), °C
255
Placement
Center
CO content of the flue gas
0.1343%
Combustion chamber dimensions (Height, Width, Depth), mm
280x400x400mm