Wood burning cooker Prity 1P34, 10.1kW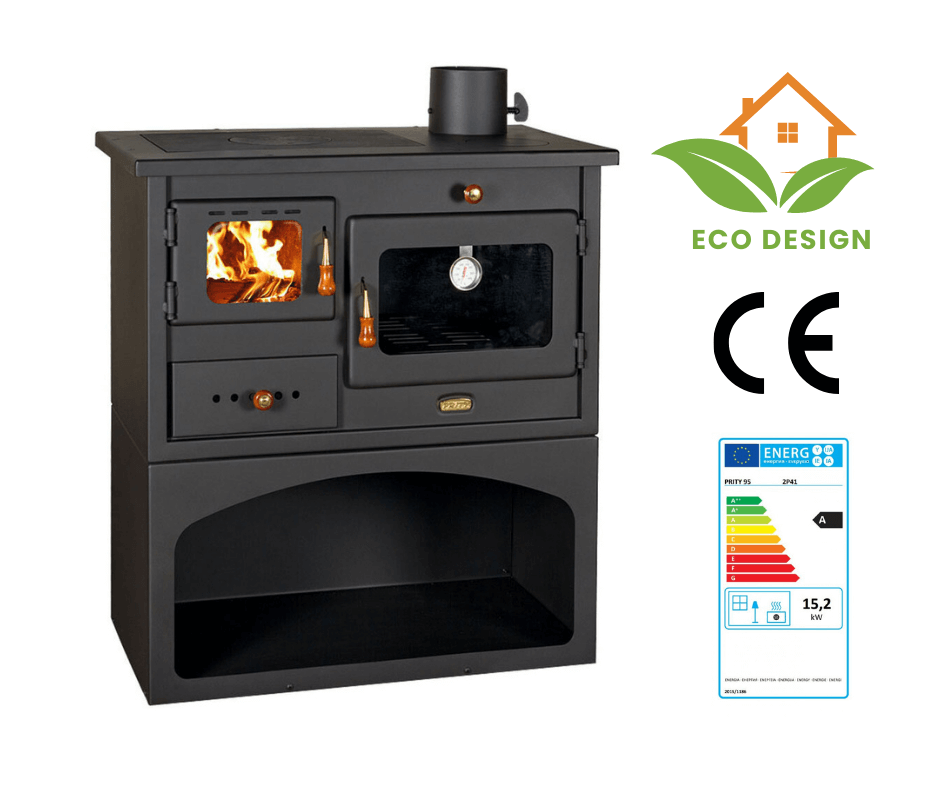 ---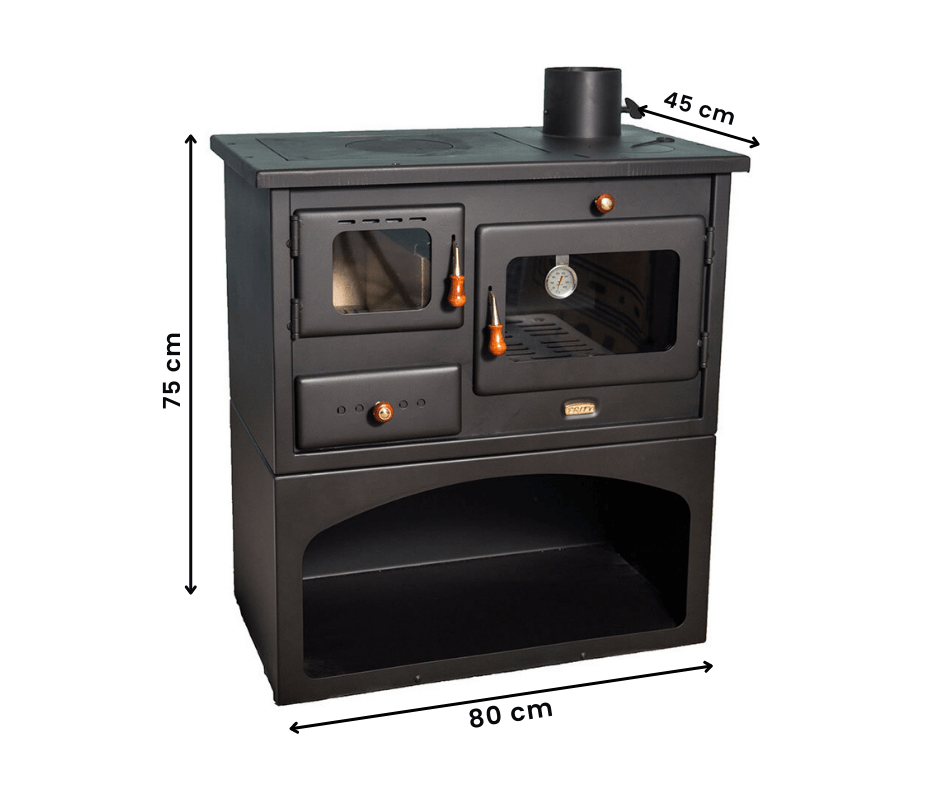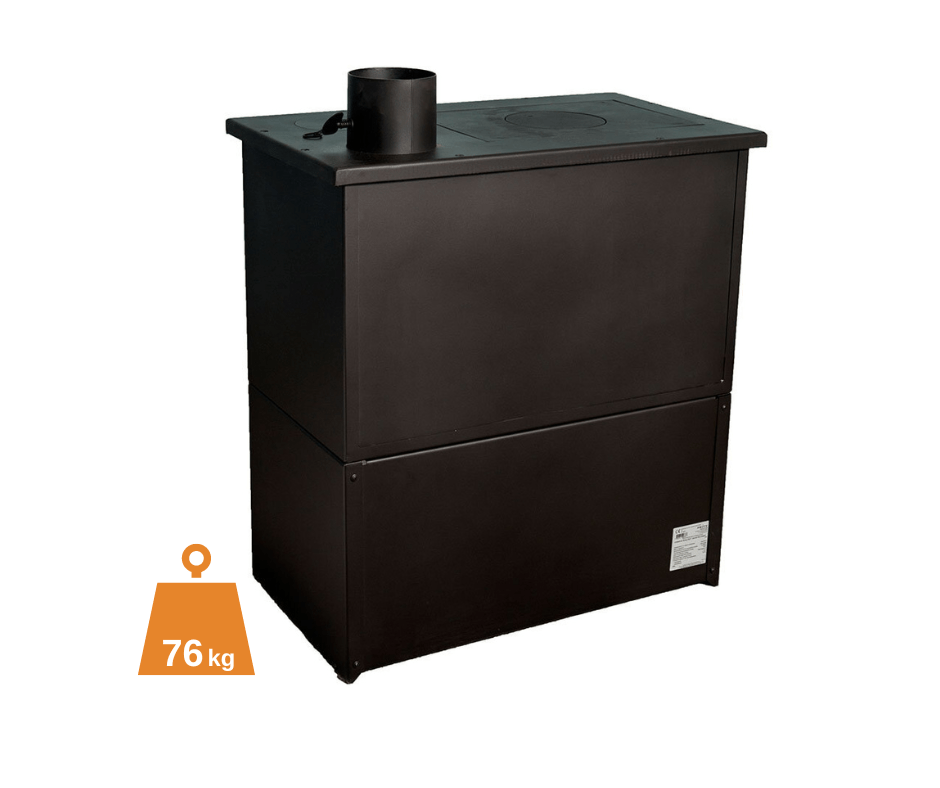 ---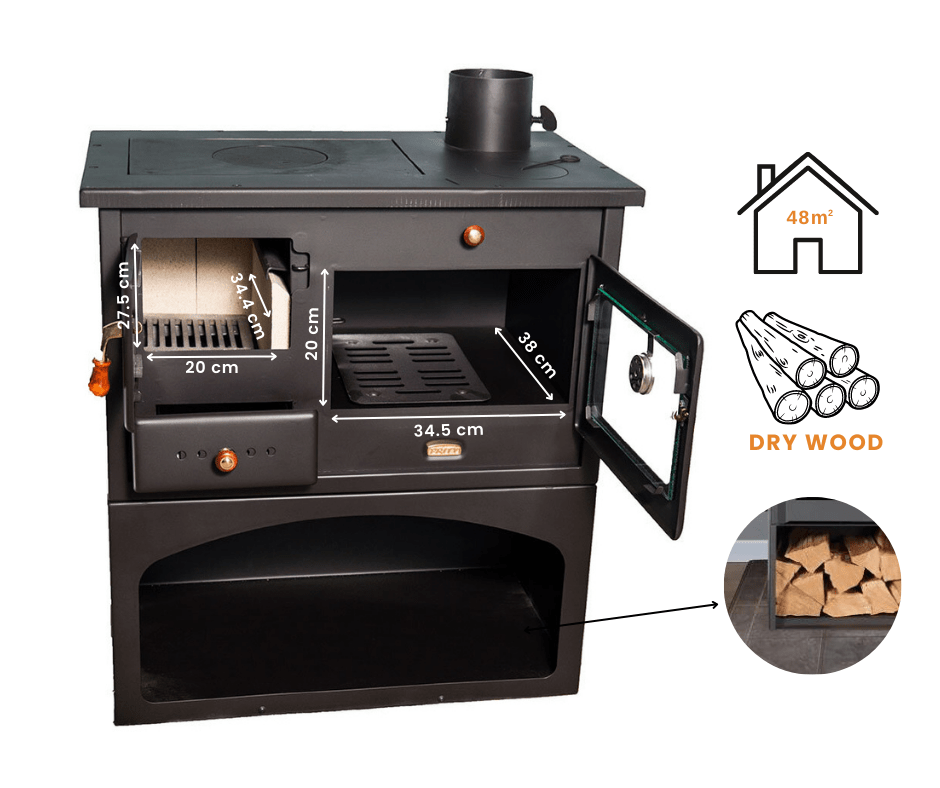 ---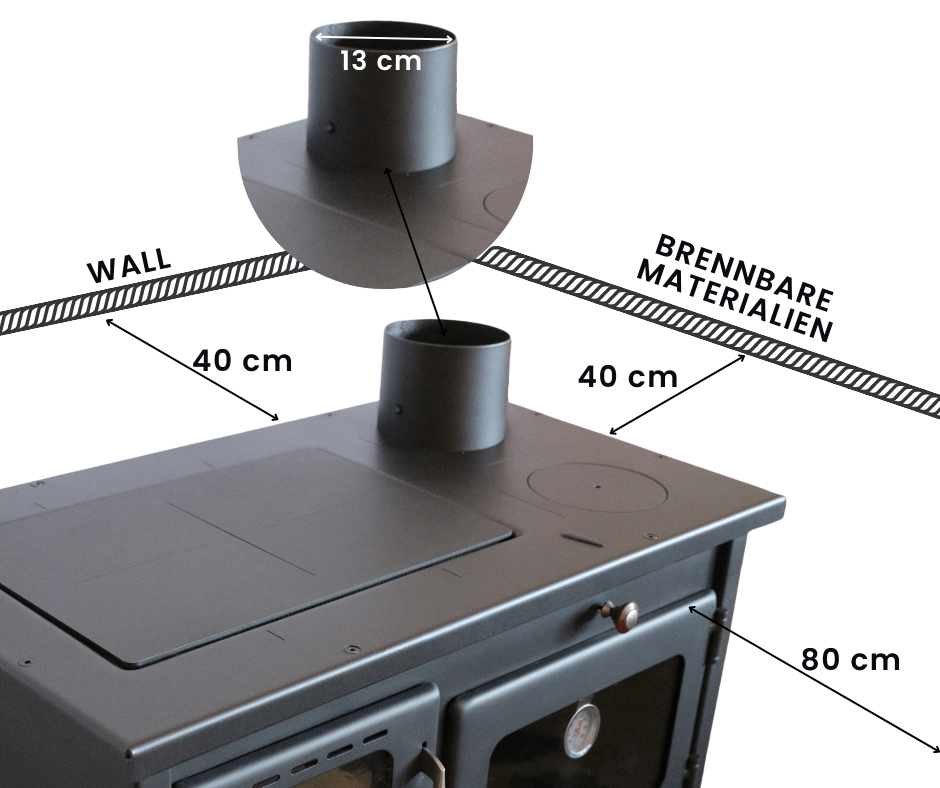 ---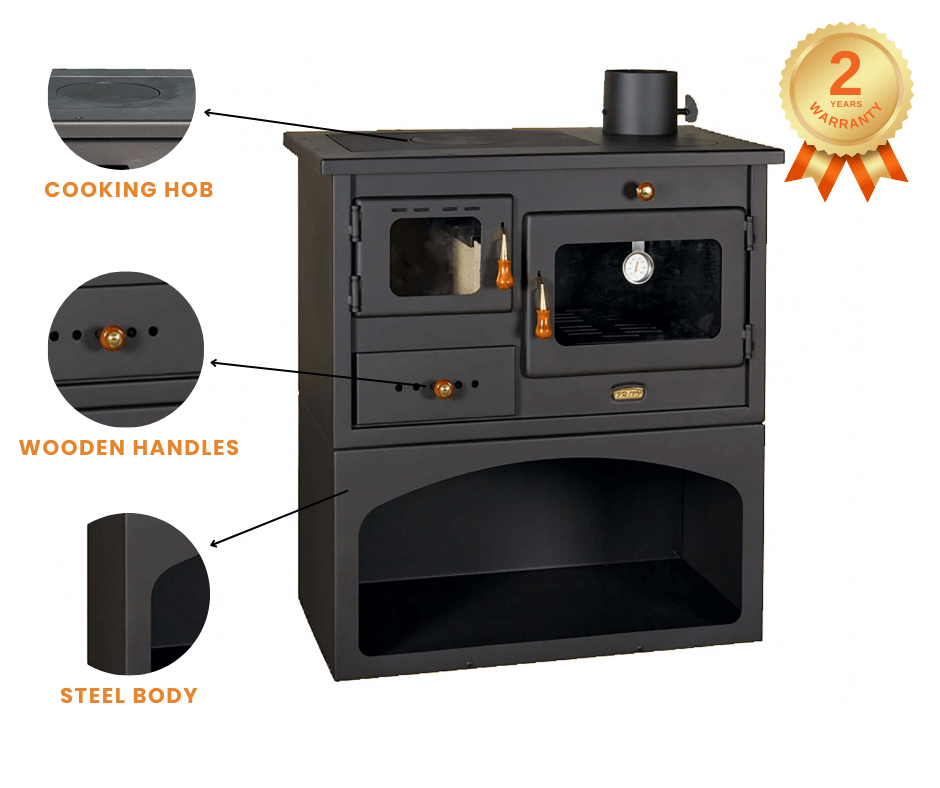 PRODUCT DETAILS
Body made of 2mm thick sheet steel
Top made of 3-4mm thick sheet steel
Combustion chamber lined with firebricks that accumulate heat and increase burning temperature.
The combustion chamber is equipped with heat resistant ceramic glass.
Hardened glass pane of the oven.
Equipped with a thermometer.
Cast iron grate.
Front damper for controlling the air supply
Smoke damper for adjusting the flame intensity
Wooden door handles.
Achieving the desired heat output depends on:
the selected fuel with the necessary caloricity and humidity
its subsequent kindling and refueling
the regulation of the primary and the secondary air
the regulation of the draught
the organizing of effective air heat exchange etc.
---
Characteristics
Weight (kg)
76.0000
Country of Manufacture
Bulgaria
Dimension Depth (mm)
450
Dimension Width (mm)
800
Dimension Height (mm)
750
Warranty
2 Years
Certification
CE
Maximal thermal output (kW)
10.1
Nominal thermal power (kW)
10.1
Approximate heating surface (m²)
48
Flue (mm)
130
Required chimney draught (Pa/mbar)
12
Exhaust Location
Top side
Heat output (kW)
10.1
Efficiency (%)
60 - 80
Approximate heating capacity (m³)
125
Heating type
Natural Convection
Other Features
Niche, Hot plate, Oven
Oven dimensions (Height, Width, Depth), mm
200x345x380
Emissions (g/s)
13,5
Lining
None
Loading door size (Height, Width), mm
150 x 200
Maximum length of the firewood logs (mm)
340
Combustion chamber dimensions (Height, Width, Depth), mm
275x200x344
Flue damper
Yes